Bertello 12" Outdoor Pizza Oven Everything Bundle
Gas & Wood Fired Outdoor Pizza Oven
Quickly heat with gas to over 900 degrees F, then add wood for authentic wood-fired pizza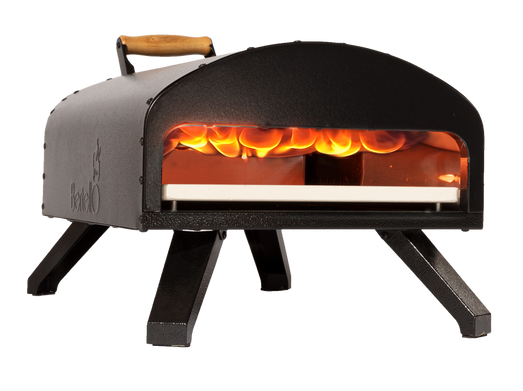 Wood & Gas Simultaneously
Heat with Gas, then add Wood for authentic wood-fired flavor
Free Shipping
Free Shipping on all Oven orders
Try for 90 Days
If you're not satisfied, we'll buy it back
Charcoal and Wood Fired

Gas Fired

Gas & Wood Simultaneously

Cordierite Stone

Portable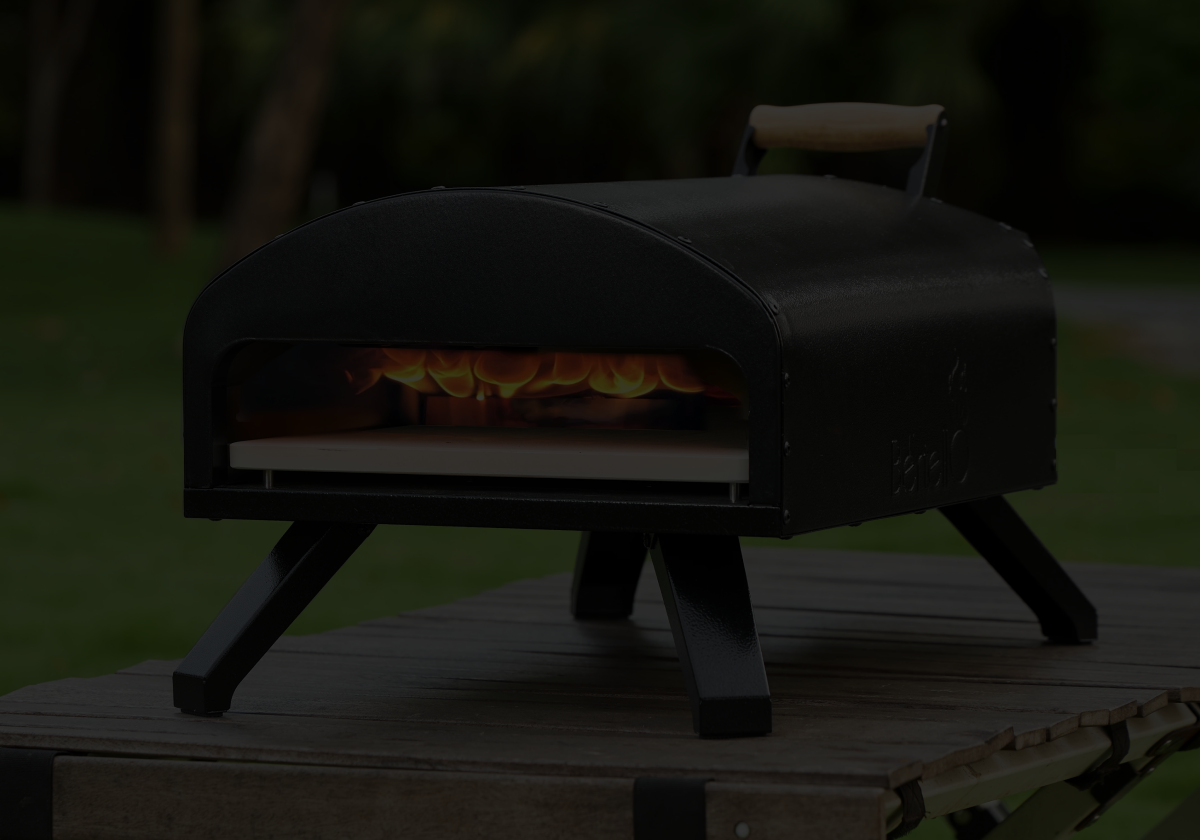 900+ Fahrenheit
You can cook with wood kinding, chunks, pellets, charcoal, or even a combination of these fuel sources to customize your culinary experience.
Gas Fired
Use propane gas to effortlessly reach temperatures exceeding 900 degrees Fahrenheit
Gas & Wood Simultaneously
Bertello pizza ovens are the only ovens on the market that can simultaneously cook with gas and wood.
Cordierite Stone
Our pizza ovens employ a cordierite pizza stone, ensuring an authentic brick oven taste with a perfectly crispy crust.
Portable
Our pizza ovens are designed for easy portability, allowing you to take the authentic pizza experience anywhere.

As seen on


Who we are
About Bertello
Bertello was born from the innovative minds of brothers Eric and Andy Bert, a dynamic duo hailing from Woodbury, Minnesota, with backgrounds in engineering and finance respectively. Their shared love for authentic Neapolitan style pizza and a flair for invention led to the creation of a groundbreaking product: a portable outdoor pizza oven that heats up to over 900 degrees Fahrenheit, can use gas and wood simultaneously, and lets pizza aficionados craft their favorite delicacy right in their backyards. The journey of Bertello kicked off in 2017 with a successful Kickstarter campaign, but it was our momentous appearance on the TV show 'Shark Tank' in 2020 that truly catapulted us to the forefront of the culinary world. With the strategic partnership of Kevin O'Leary, famously known as "Mr. Wonderful", Bertello transformed from a dream into a household name, bringing the authentic taste of Neapolitan pizza to homes across the nation.
Learn More
Customer Testimonials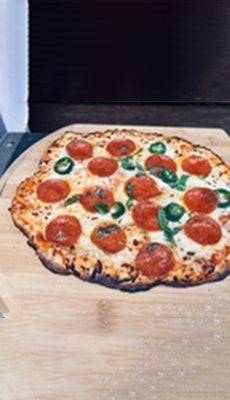 Amazing 16" Pizza Oven Bundle
This quality of the oven far exceeded my expectations. It's awesome! I use propane and threw in a couple chunks of apple wood…it made for some delicious pizza. I highly recommended

This is the best pizza
This is the best pizza oven! We had an Ooni for about 4 years. It was great but we wanted a pizza oven that heated with gas but one we could also use wood at the same time. We wanted the gas for ease of heating and more control of the temperature. We didn't want to give up the wood because it adds flavor. I did a lot of research and this was the oRead more about review stating This is the best pizza oven I found that you could use both at the same time. I was hesitant but ordered. Oh my goodness is it fantastic!! It heats up quick. As soon as you put the wood in, you turn the gas down. Once it needs heated up again, turn the gas up. Works like a charm. Our backyard pizzas are the favorite pizzas of our family and friends. Would definitely recommend. You will not be disappointed!
The BEST Outdoor Pizza Oven!
This is an excellent product! I can't say enough! I had a real brick pizza oven and this is EXCATLY the same and compact! Easy to assemble, use and clean up. Extremely well made, high quality product! If I could give it 10 stars I Would! You won't be disappointed!
Best purchase for a pizza fan like me
I did extensive research before deciding on the model of portable oven that best suited my needs. With camping and several pizza-loving friends, I had fears during my first attempts, but in the end it was much simpler than I'd anticipated.
In 1.5 weeks I made different types of dough, tried different types of cooking (first tried wood and charRead more about review stating Best purchase for a pizza fan like me coal, second gas and wood and for desserts only gas) All worked very well. I am more than satisfied with my choice and found the installation and cooking very easy.
Awesome portable pizza oven
This is an awesome portable pizza oven. You can set this up anywhere and have real wood fire pizzas. The cook time is about 90 seconds per pizza. I take this to the beach, camping and to friends houses so I can enjoy pizzas where ever I go. The reason I got this oven was the fact that you can cook with the different options, and that you can cook Read more about review stating Awesome portable pizza oven with the combo, wood and gas. Works great and would recommend if you are looking to step up your pizza game, camping trip, or next time you go to the beach. The only downside is that you will end up eating a lot of pizza.
Wow
What an amazing product. Makes the best pizza I have ever had. Love the ability to add wood chucks for the flavor. Customer service is second to none!!!