Regular price
$549.99
Sale price
$439.99
Unit price
per
Sale
Sold out
Free Shipping

Wood & Gas Simultaneously

Try for 90 days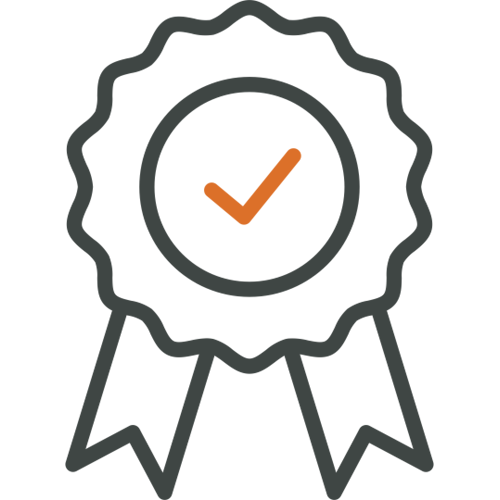 Lifetime Warranty
Features
Bertello Grande 16" Outdoor Pizza Oven
Gas burner
Wood tray for gas burner
16"x16" pizza stone
View full details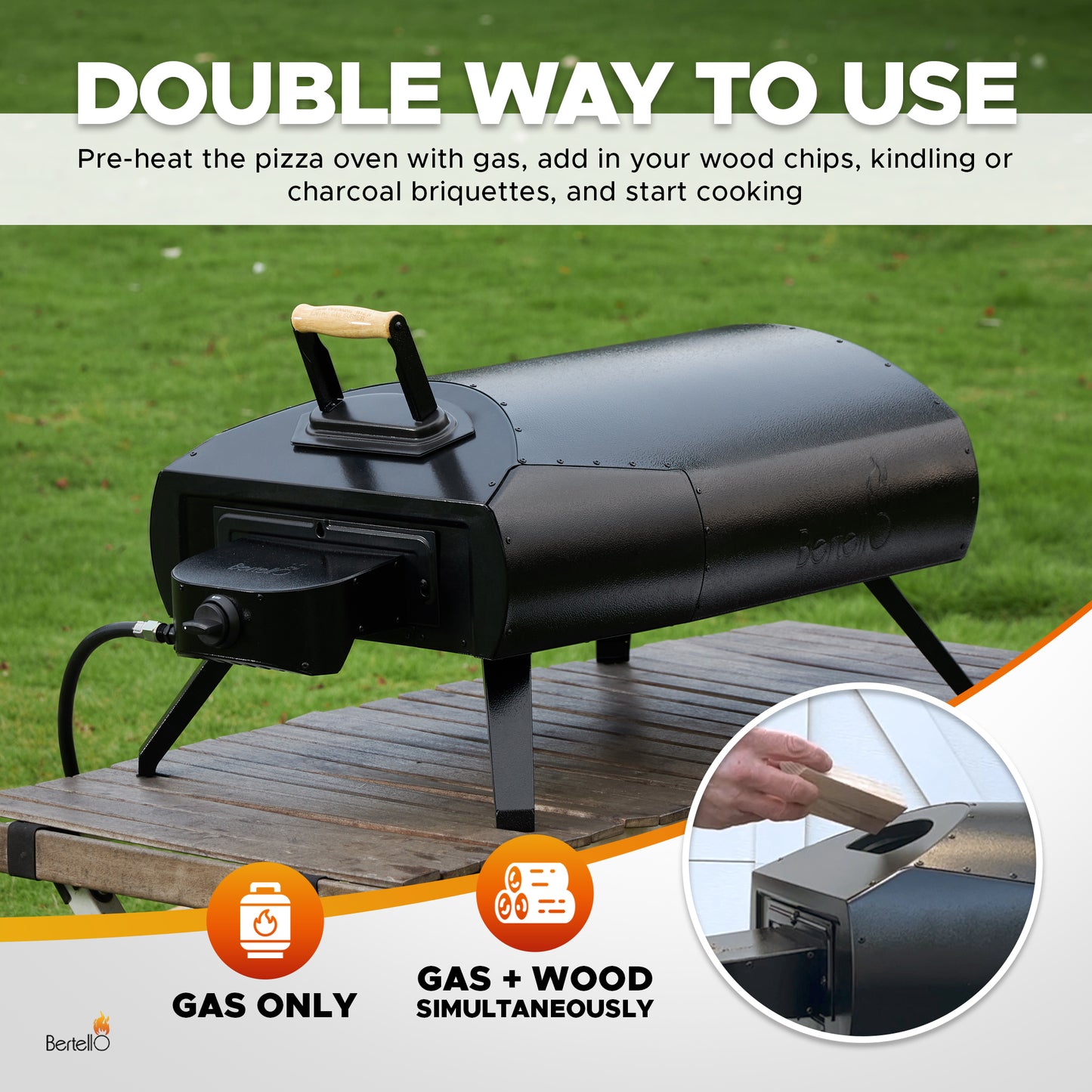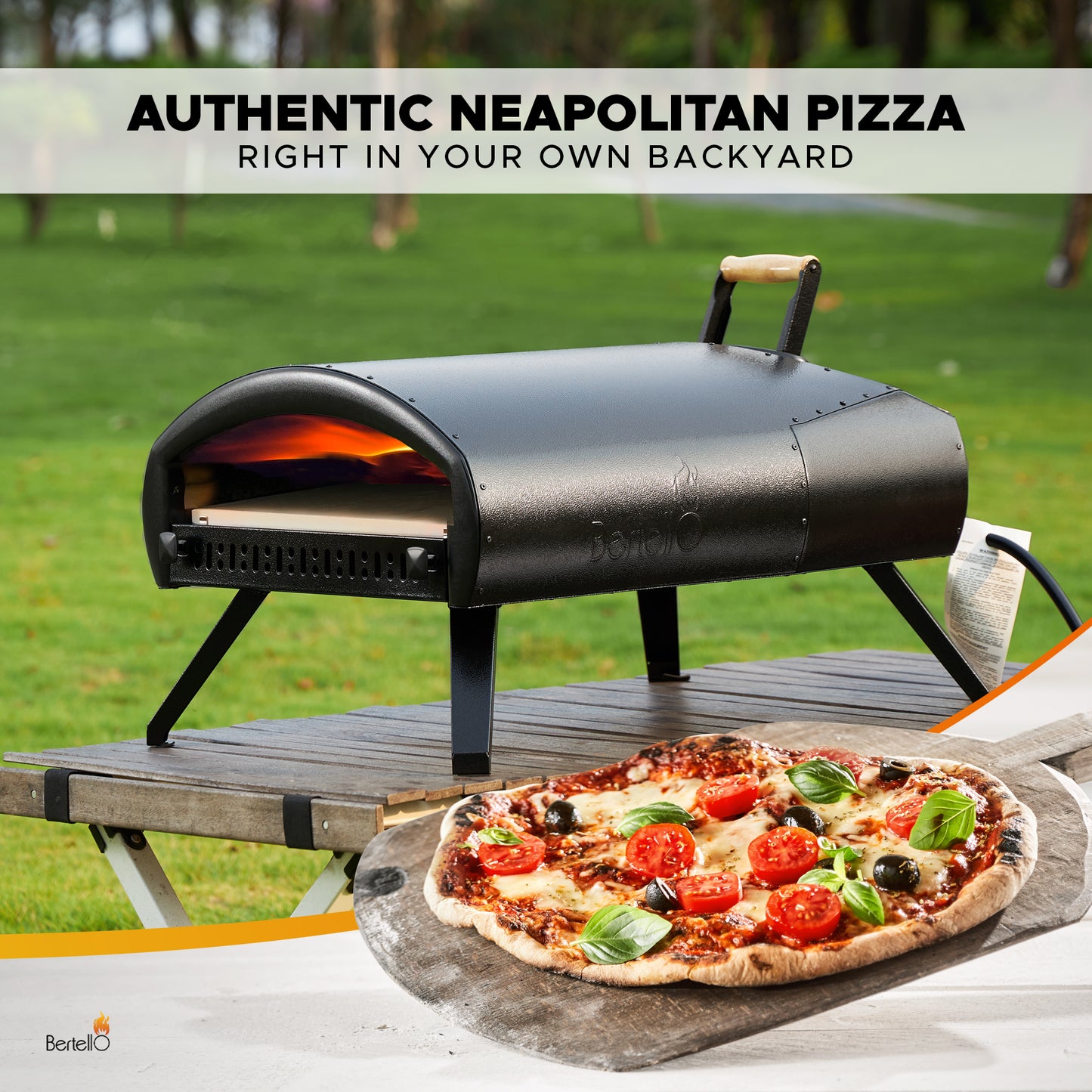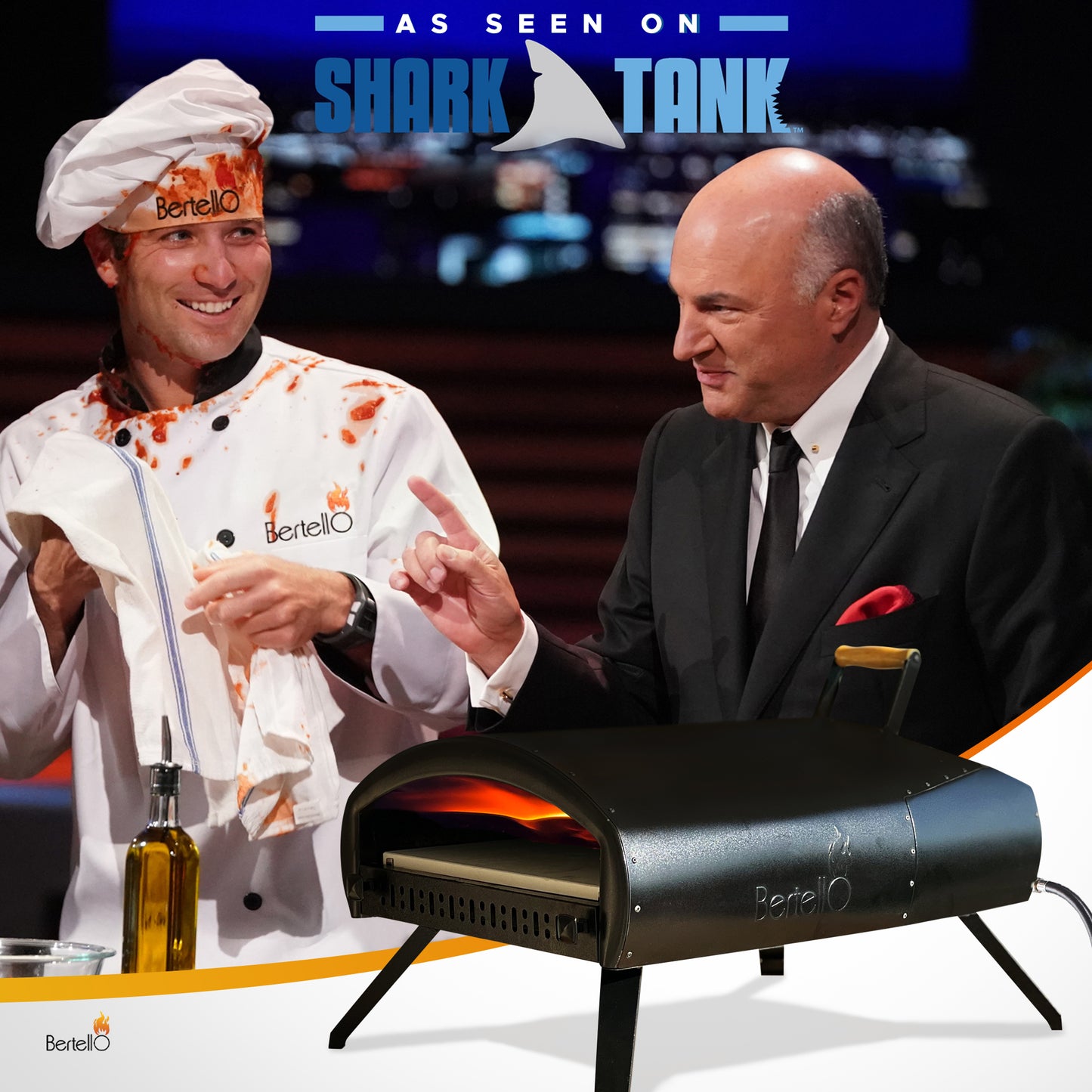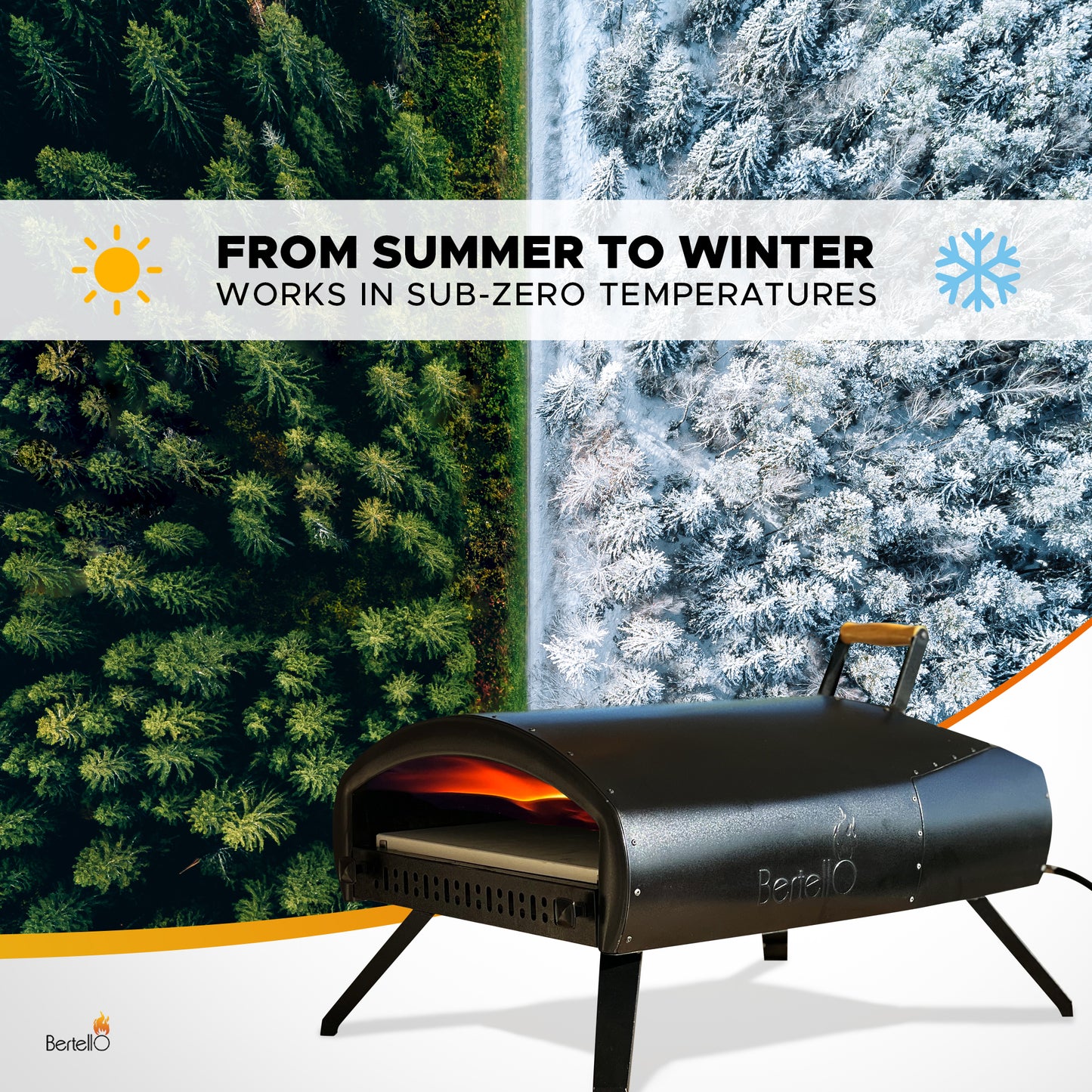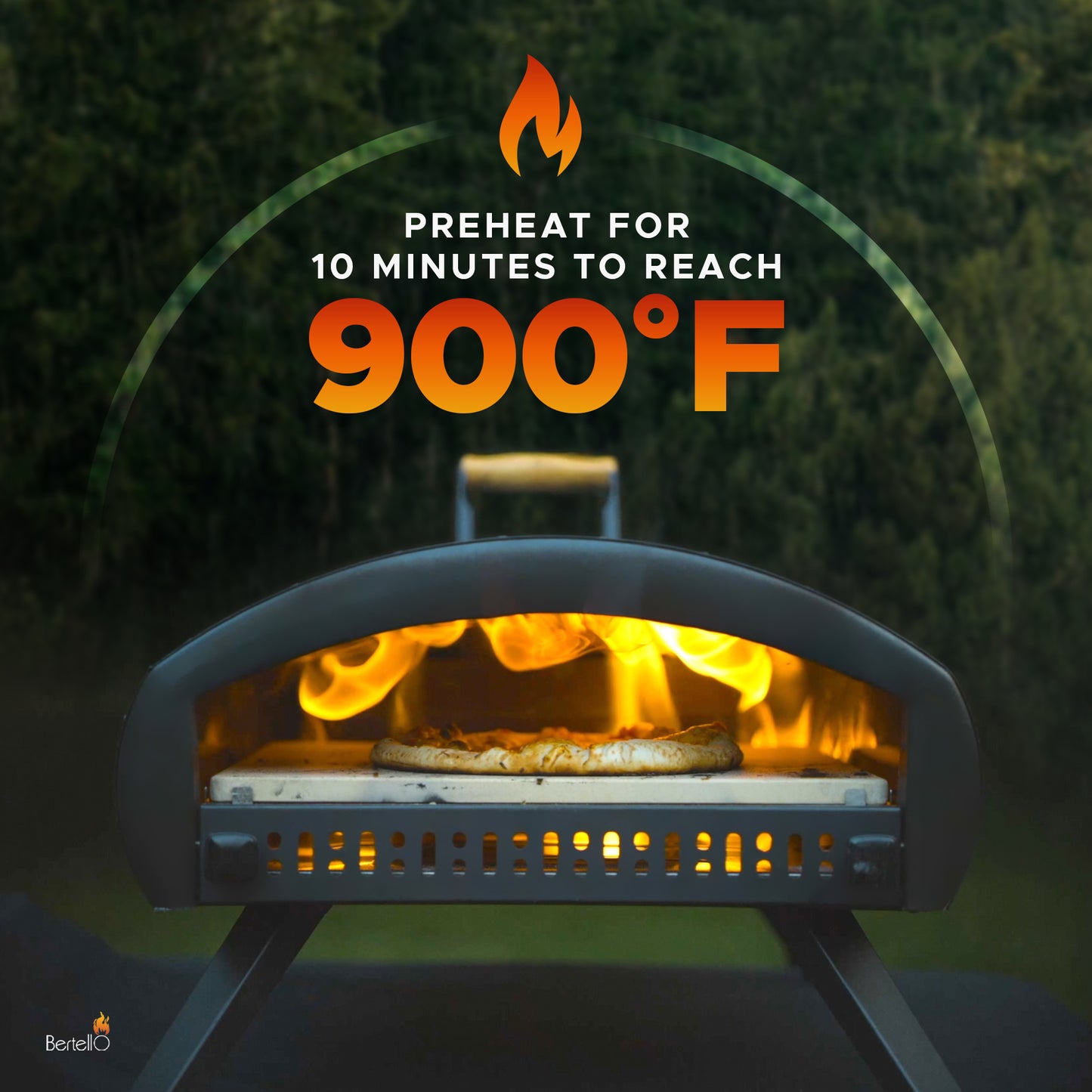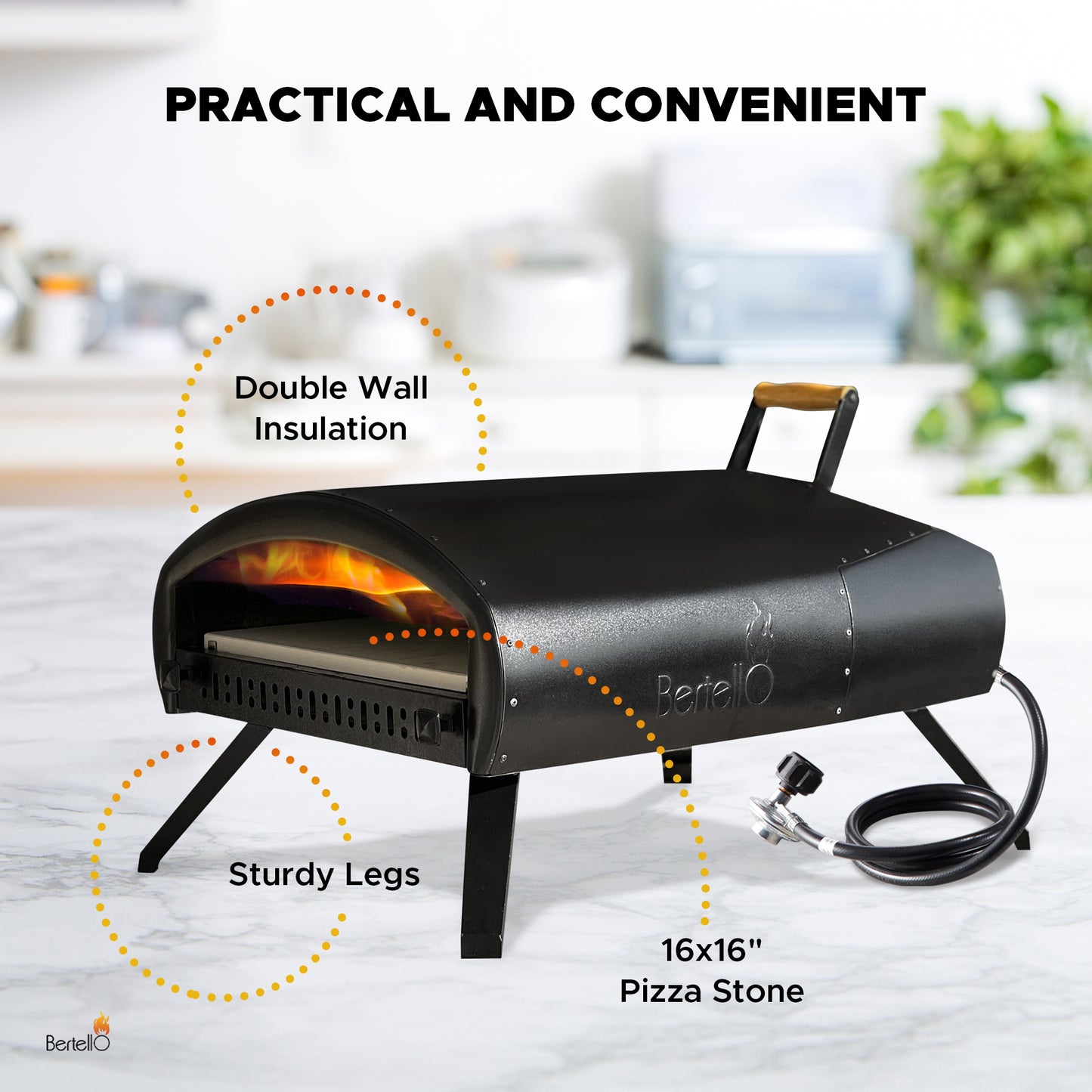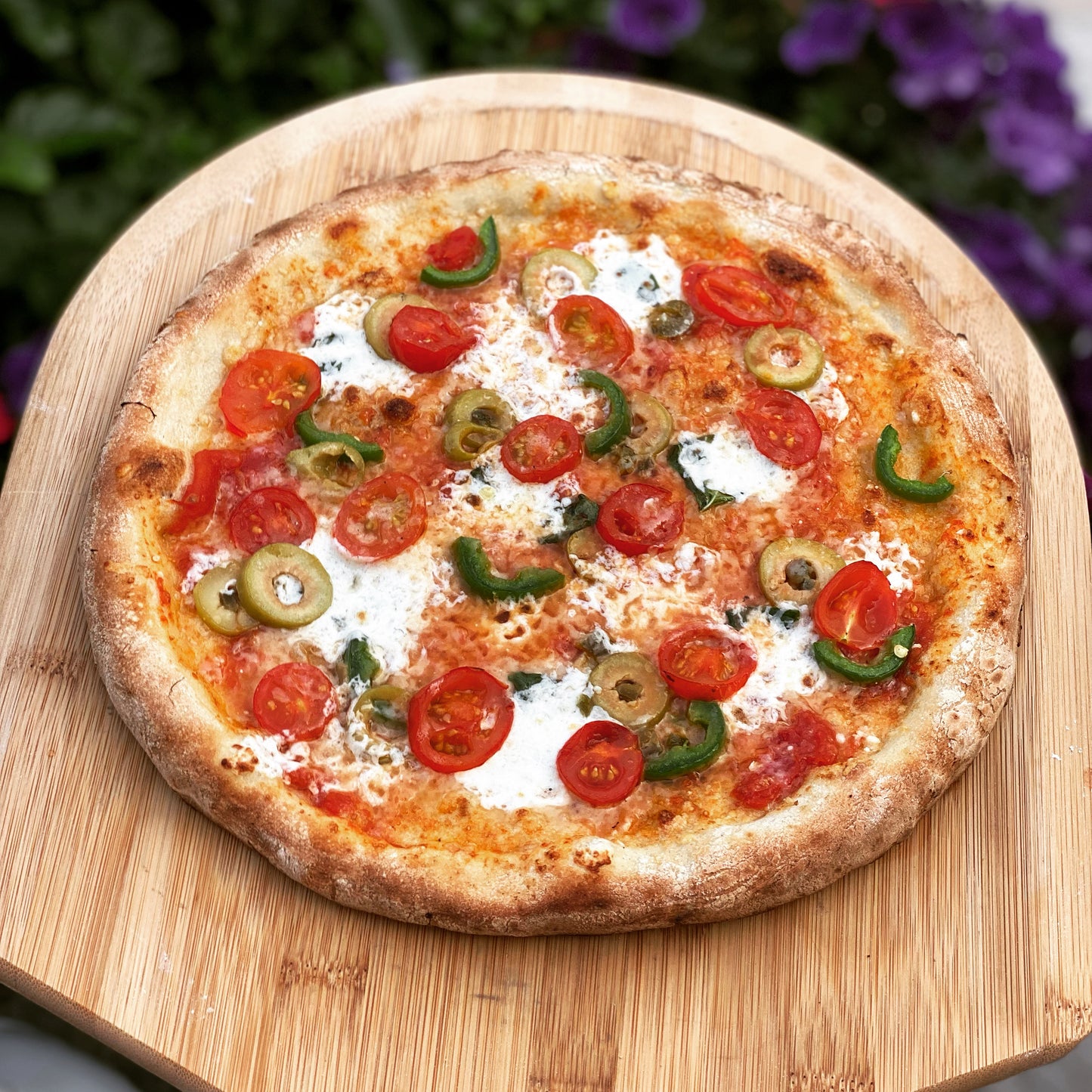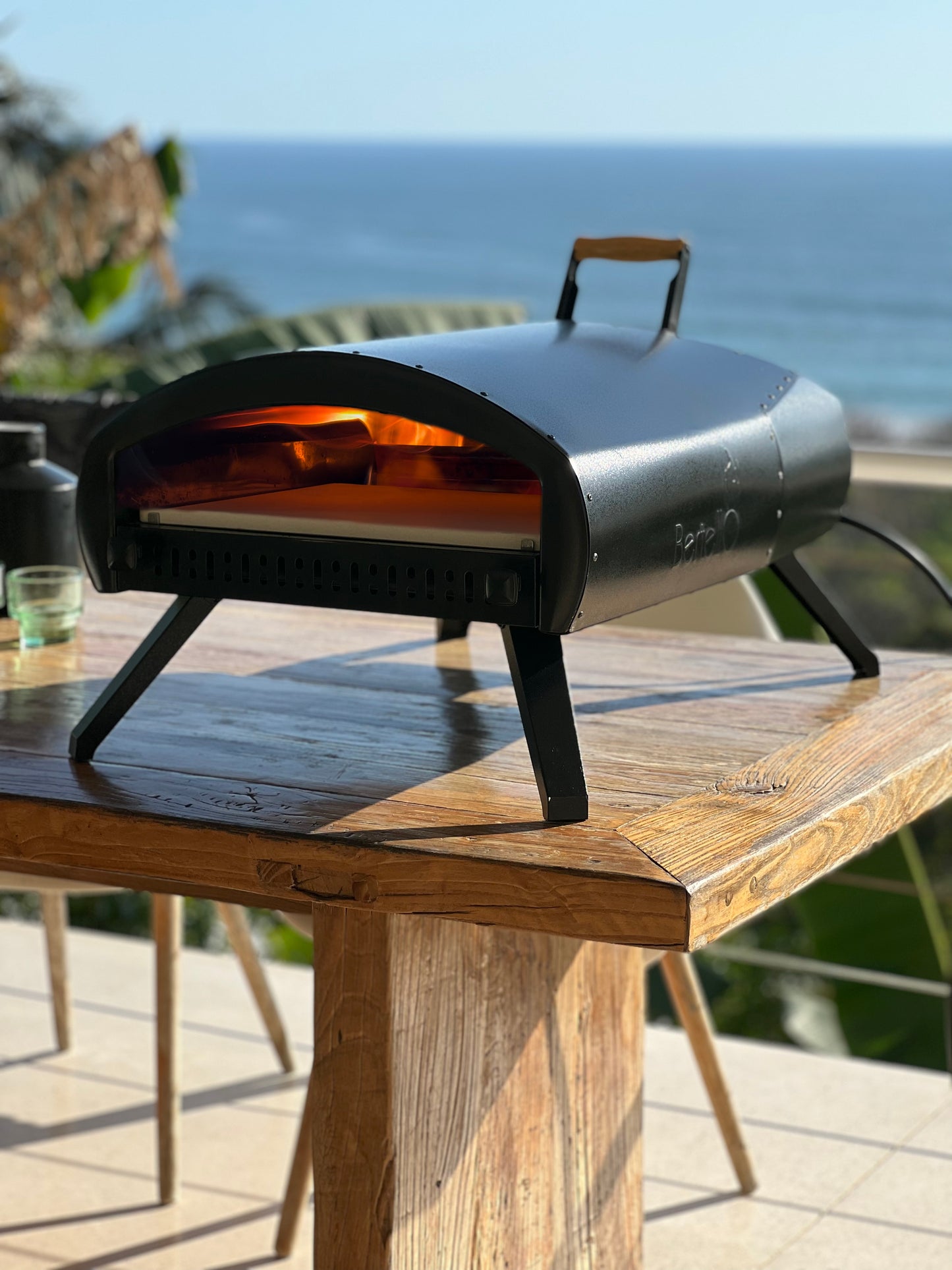 Product Details

What's In The Box

Technical Features

About Bertello
Product Details
Embark on a culinary adventure in your own backyard with the Bertello Grande 16" Outdoor Pizza Oven. Engineered for the aficionado of traditional pizza-making, this oven delivers the ultimate flexibility to use gas or a combination of gas and wood, ensuring your pizzas are not only cooked to perfection but also infused with the genuine taste of Italy.
Unmatched Fuel Flexibility:
Bertello Grande's standout feature is its fuel versatility. Ignite your culinary passion with the ease and convenience of gas, or unleash the full potential of flavor with a combination of gas and wood. This innovative design allows you to quickly heat the oven to over 900 degrees Fahrenheit with the reliability of gas, then introduce wood to add the complex, smoky flavors that elevate a simple pizza to a masterpiece of outdoor dining.
Spacious Cooking Surface:
At 16 inches, the cooking surface of the Bertello Grande is generous, providing ample space to accommodate pizzas that feed the whole family. Whether it's a classic Margherita or a loaded Calzone, the Bertello Grande caters to all sizes without compromising on taste or texture. You can also cook a wide variety of other foods in the oven with a cast iron skillet.
Authentic Neapolitan Experience:
Achieving the distinctive charred crust and meltingly soft center characteristic of Neapolitan pizzas is all in the heat. The Bertello Grande excels with its high-temperature capabilities, replicating the conditions of an authentic Italian pizzeria right in your own outdoor space.
Quality Craftsmanship:
Constructed with high-grade materials, the Bertello Grande is built to last. Its durable design withstands the elements while also providing superior heat retention and distribution. The result is consistent cooking temperatures for perfectly baked pizzas, time after time.
Convenience Meets Tradition:
While the Bertello Grande honors the traditional methods of pizza-making, it does not shy away from modern convenience. Its ease of use and efficient fuel consumption mean you spend less time managing the fire and more time enjoying the company of friends and family.
Features and Specifications:
Multi-fuel capability: Operates on gas or a combination of gas and wood.
Reaches soaring temperatures over 900°F for optimal pizza cooking.
Spacious 16" cooking surface for large pizzas, calzones and a wide variety of other foods.
Authentic wood-fired flavor with the convenience of gas.
Made with premium materials for durability and performance.
Efficient heat retention. The gas burner extends beneath the stone heating it to over 900 degrees F in less than 8 minutes. It also maintaines the stone temp when cooking multiple pizzas in a row.
Simple to use and maintain, with minimal assembly required.
Included with your Bertello Grande is a comprehensive user manual that guides you through setup, operation, and maintenance, ensuring that whether you're a novice or a seasoned pizzaiolo, your pizza-making experience will be enjoyable and successful.
The Bertello Grande 16" Outdoor Pizza Oven isn't just a cooking appliance; it's a gateway to a world of culinary exploration. Invite over your friends, ignite the flame, and prepare to craft pizzas that are nothing short of Grande!
What's In The Box
Bertello Grande 16" Outoodr Pizza Oven
Cordierite Pizza Stone
Gas Burner + Wood Tray for Gas Burner, hose and regulator
Technical Features
Cooking surface: 16.00 x 16.00″ (40.64 x 40.64 cm)
0.66″ thick (16.75mm) cordierite pizza stone
Oven body made of powder coated carbon steel and stainless steel
Unboxed dimensions with gas burner attached: 33.46 x 19.80 x 17.99″ (85 x 50.3 x 45.7 cm)
Unboxed weight: 59.48 lbs (26.98 kg)
Boxed dimension: 37.4 x 24 x 15.75″ (95 x 61 x 40 cm)
Boxed weight: 65.5 lbs (29.73 kg)
About Bertello
About Bertello
Bertello became an instant hit after appearing on Shark Tank in 2020, and has since also felt the effects of a growing market for outdoor ovens.
The company manufactures its Bertello Outdoor Pizza Oven with an insert for charcoal and wood, which is a great option for those who love smoky flavors.
(Canadian Customers please visit our Canadian website here)
Hear from Our Customer
Reviews are viewed and verified before publication. Reviews marked with "Verified Buyer" were submitted by customers who purchased the item from our online shop.